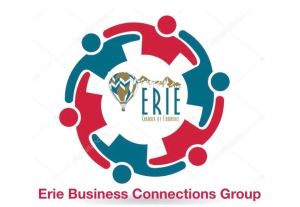 The Erie Business Connections is a group of business owners whose goal is to build relationships, learn about resources and help each other by referring business. These opportunities are done through the building of strong personal connections in a non-competitive and mutually supportive environment.  Relationships - Resources - Referrals!
Business Connections meets the 1st and the 3rd Thursdays of each month @ 7:30am. for networking and meeting is 7:45am to 8:45am.  Calvary Bible Church - 615 Evans St, Erie, CO
Our group meets twice monthly to promote each other's businesses by building relationships with the other members of the group to share qualified leads.
If you are interested in networking with other professions to grow your business,
please contact:  eriebusinessconnection@gmail.com
Upcoming events: 7:45am to 8:45am.  Calvary Bible Church - 615 Evans St, Erie, CO
Thursday October 19th
Love in Your Business" presented by Shauna Green
Thursday November 16th
"Developing Your Strategic Plan" presented by Jesse Esparza